If you've ever wondered, "What do I DO with my tiny stories?" this is one way of using them!
I recorded "What's a Legacy Box?" on my podcast, Intentional Documentary, in 2018. The episode gave some context advocating for legacy boxes and a lot of people have been inspired to create a Legacy Box since then.
The original episode gave some stories If interested, listen to that episode here or scroll back to episode #4 on Intentional Documentary in Apple podcasts or Stitcher.
In short, a legacy box is a gift I'm making for both of my kids. It's essentially the gift of my heart. It includes the way I see the world, how I see them, plus the gift of their roots—it's not so much about *their* memories. The episode above outlines why this gift matters.
Unfortunately, I left listeners a little foggy on the difference between a legacy box and a memory box. Sarah, one of my Life-Brand Method friends, asked about it 😉 So, I recorded a "show & tell" type video to fix that.
Watch that here:
Click here or the video image below: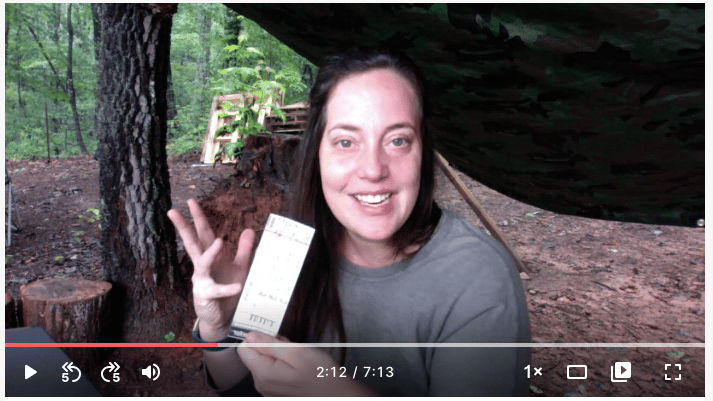 There was one more question I wanted to answer, but the thunderstorm cut me off short…
Sarah also asked,
"Should my kids be making their own memory boxes or should I be doing it for them?"
I hadn't really thought about this before, so I loved the Q!
My kids are aware of their memory boxes and have asked me to save things for them in the past. Beyond that, we haven't done much by way of working on them together.
That said – I think the choice is yours.
Working on your kids' memory boxes WITH your kids is a fabulous way to teach them to notice what matters to them! They'll carry that mindfulness forward and, likely, fully take over their memory box as they grow.
I was just reading about homeschooling in the book, Rethinking School, last night. There was a section that talked about how you need to be more present in the pre-school to 2nd grade ages (as in being at "elbow distance" as they do their work). They really need your help.
Then 3rd – 5th, lean into teaching them independence. Do something else while they do their work solo, but be close enough to help when they need it. Middle schoolers can be a assigned a list and run with it. High schoolers are more hands off as they've gained the skills in independent work.
I see working with kids on a memory box to flow much like that.
For legacy boxes, I think can you use the same approach. Personally, I haven't taught my kids about legacy boxes, but teaching them to recognize their voice would be a great starting point and wicked SMART!
If they can find tangible breadcrumbs that represent the way they see and what they stand for, those items are Legacy Box candidates. It could be an interesting project for kids as they're focus, perspective, and opinions grow and change with maturity and world experience!
Short List of Box Item Examples:
Memory box for your kids: Their memories – photos, ticket stubs, artwork, drawings, etc.
Legacy boxes you create for your kids: your stories that show who you are (why you are how you are), stories and photos that show how you see THEM, resources that have helped you (books, quotes, movies, etc.), stories of their roots (ancestry things), anything you want them to know!
More items (a list to copy) to include in a Legacy Box are on the podcast episode's show notes page here.
Are you making memory or legacy boxes? I'd love to hear your story!
Have you seen The Playbook?
It's the only one out there that walks you through unearthing & repurposing your personal stories to create meaningfulness and fill up your cup with 10x more fulfillment.
---
Hey Storyteller... Pick one and pass this onto a friend: