What would you do?
Levi tends to strip down and drop his clothes wherever—inside out 90% of the time.
The inside-out part drives me INSANE. Idk. I feel like I'm doing everyone a favor by keeping up with the laundry… the least they can do is drop off the clothes "inside right" (🤔😆) as I say to them.
Why is this so difficult?!
So, anyway, I got Levi his own hamper for his bedroom.
His clothes continued to drop wherever his feet were all around the house. There was improvement, however. In the weekly sprints to clean his room and in my requests to "pick up your pile of clothes in the living room," he'd add them to his hamper.
Still, half are inside out.
Half are HALF inside out. 🤯
(You know – one pant leg is right, the other is inside out.)
So, when I do laundry, I call him over to fix his clothes—explaining that the dirty side is on the inside. He moans and groans and complains about it like I'm the world's biggest nag.
Still, I persisted. I explained if he's put them in the hamper "inside right" that I wouldn't have to bug him. Eventually, he's learn, right?
No.
Just… no.
Time for a new strategy.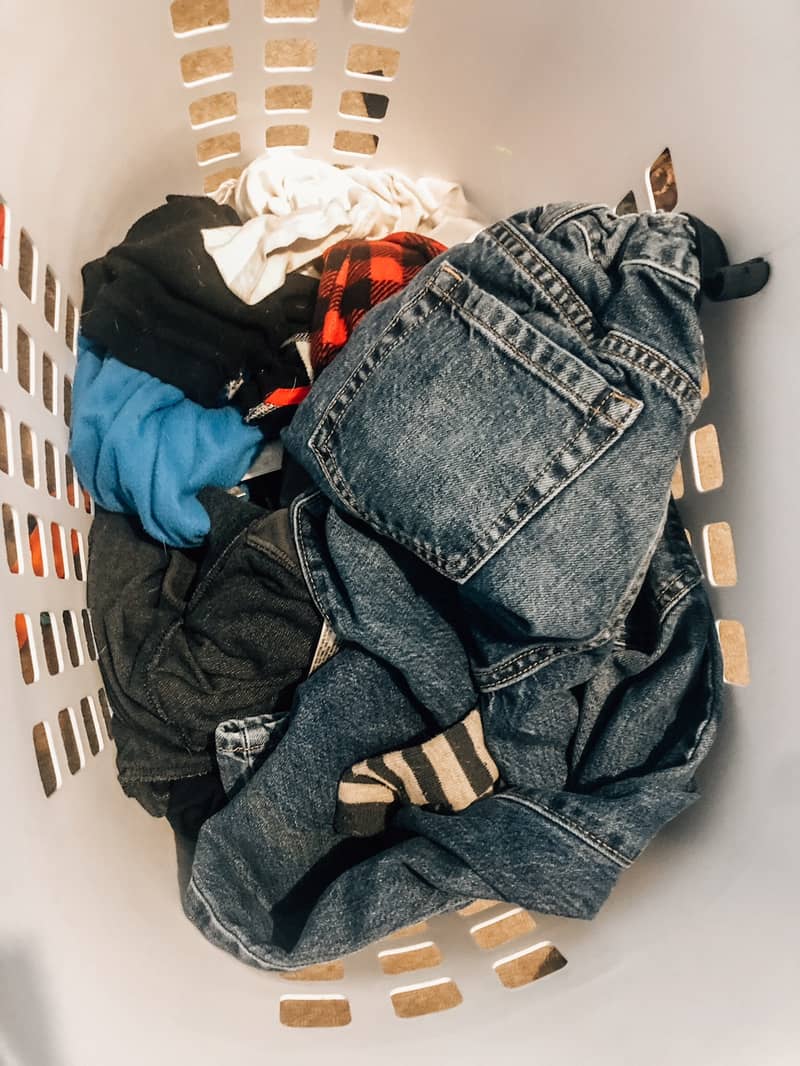 I started washing his clothes and returning them EXACTLY as he dropped 'em in the hamper. The half inside out clothes aren't even really foldable! Still, I'd deliver his stack of clean clothes to his bed, so he can put them away in his drawers.
Surely, he'll find the inside out clean laundry annoying when it's time to get dressed, right?
No.
He wears them inside out or…
…my personal favorite…
PUTS THE CLEAN CLOTHES BACK IN THE HAMPER.
Time for a new strategy.
NOPE. ⁠
BOYCOTT. ⁠
STRIKE. ⁠
⁠I'm not doing this kid's laundry. ⁠
I'll wait for him to be completely out of clothes. Surely, he'll inquire, "Mom, I have no laundry. When are you going to wash my clothes?" That's when I'll get him. That's when I'll say, "Levi, I'm so sorry, but I can't wash your inside out clothes and I refuse to re-wash perfectly clean clothes. So, I'm going to teach YOU how to do your own laundry." ⁠
Then, he'll take over and I won't have to worry about it… or he'll finally fix his clothes upon putting them in the hamper. ⁠
So one day, I was asking Kendall for her clothes and Levi overheard. He grabbed his hamper for me when I promptly respond, "Oh no, sorry Levi, but I'm teaching you to do your own laundry since we haven't solved the problem of the inside out clothes or the CLEAN clothes in your dirty laundry hamper." ⁠
You should've seen the sh*t eating grin look on his face. ⁠
When I wasn't looking…⁠
and when my washer was just starting with a load of black clothes…⁠
HE GRABBED A WAD OF HIS CLOTHES & SNUCK THEM INTO MY WASHER!!!⁠
I can't make this up. ⁠
Yes, he did. ⁠
I just laughed that one off. Well played, kid. ⁠
It's been a couple of weeks since then. His hamper is filling up. He's wearing a mix of whatever's left and re-wearing dirty clothes. His sock drawer is empty, but those have been getting washed since half the time they're around the house & I wind up adding them to the rest of the laundry.⁠
Yesterday, Dave goes, "I think Levi's wearing your Darn Tough Vermont socks." These are $20 socks y'all. Still, I didn't think much of it. ⁠
Then, today, he goes to get dressed before working outside. ⁠
I'm in the kitchen and he goes, "I'll be right back. I have to get something." ⁠
I assumed he ran off into my bedroom to get his jacket that he left on my floor. ⁠
No. ⁠
I peek into my room and he's in MY dresser. He's pulling apart a pair of MY socks when he sees that I've caught him.⁠
That same sh*t eating grin look appears on his face… and he goes, "Your socks are so comfy."
I CAN'T MAKE THIS UP!
I had to write this tiny story down… and share with you for a laugh.
Your stories are your most under-utilized asset. USE them. Write a tiny story down today (present or past). Make a photograph. Share a story. Include a story in a letter to express gratitude.
Notice on and respond boldly,
— Marie
P.S. We can do so many things with your stories! Start here.
P.P.S. Yeah. Those socks are MINE.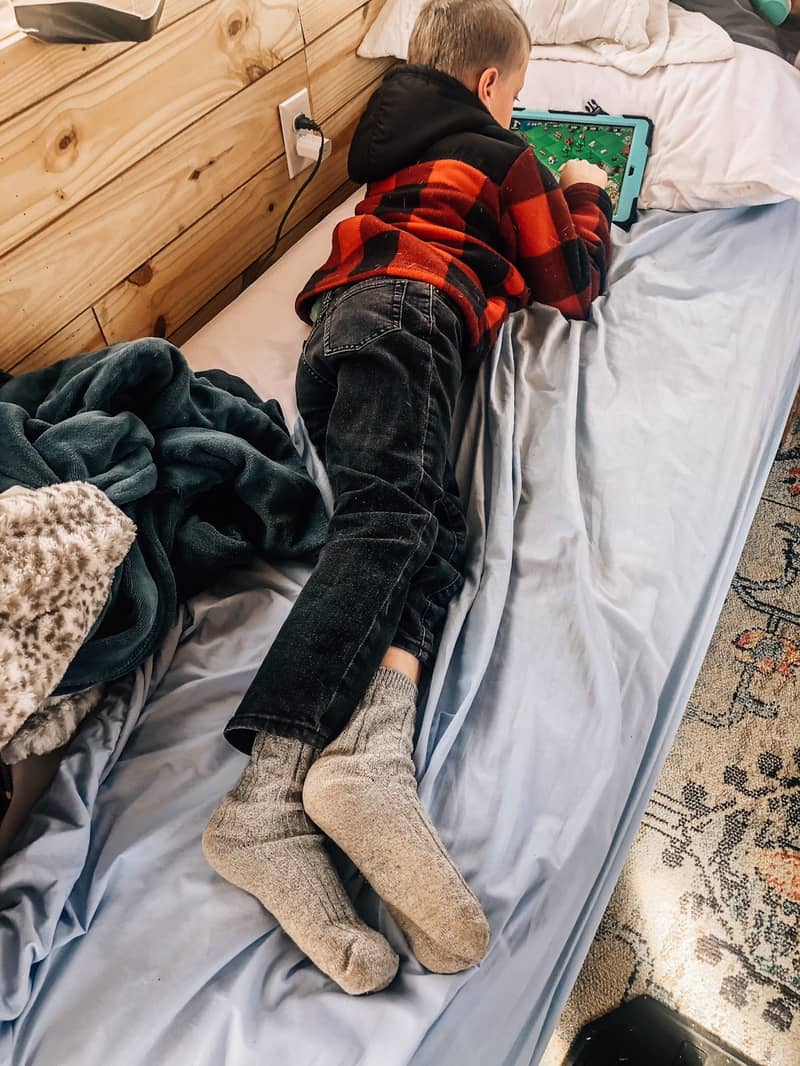 Hey Storyteller... Pick one and pass this onto a friend: