I'll never forget driving home from a surgery I had in 2018. David, my husband, was driving and we were holding hands. My head was thinking about:
how I was feeling
what was ahead
I hope this surgery actually worked (it was the 2nd operation)
I hope my kids are being good for the sitter
and probably a mile long list of to-dos.
I wasn't on a device or distracted really, so I felt fully present in the car with him. Being present is the ultimate goal right? Or is it?
There's something even more beautiful than presence.
All of a sudden, I was aware of the present moment. I was aware that we were holding hands. This consciousness rose up memories of past experiences: when we attended funerals in my family, the births of our children, and my first surgery. David has always been at my side. He's been in the driver's seat before. More than only being with me, he's actively taken care of me in these times.
I can rely on him being there again and again.
I thought, 'THIS is something I value.'
Upon this realization, this photo was made with my phone:
It's not about being in the car or holding hands.
It's not even about documenting it!
It's about NOTICING.
This moment didn't end up like so many others… passed by unseen. Instead, I saw it.
I felt it.
THAT'S living wide awake.
The photograph is just a bonus and a way to tell our brains, "More please."
THINK OF IT THIS WAY:
You want to NOTICE your high-value moments as you live. You don't want to only notice them in hindsight. And, if you're an avid photographer, you definitely don't want to operate in a frenzy of documenting EVERYTHING (out of fear of "missing" the story) right?!
I thought so!
To notice with more depth, as you live your life, you have to first acknowledge what matters to begin with.
This is what the Observation step in the DGS 5-Part Practice is about: intentionally slowing down to observe your life.
So this is your gentle reminder to slow down, take notice, and respond boldly.
Look for the stories that give you the feeling of "steady." They're some of my favorites. 🤍
Notice on and respond boldly,
— Marie
P.S. Do you want higher levels of meaningfulness in your day-to-day and to feel fulfilled & awake for your life?
I can help you with that right here.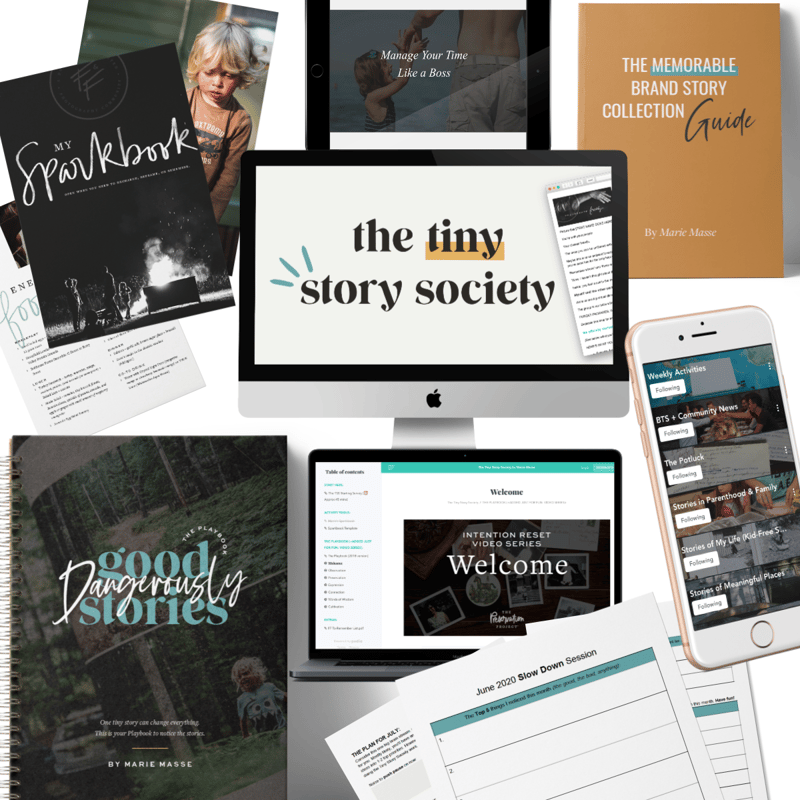 Hey Storyteller... Pick one and pass this onto a friend: