Because of the old adage: "You don't know what you don't know," I'm always curious about goals or habits other people are trying to form. Why? I feel like I might be missing out on goal or habit ideas that I'd never think of!
So, I'll share my biggest two goals below, but first…
I made some printables to help you (and me) with this year's goals.
Here's a preview: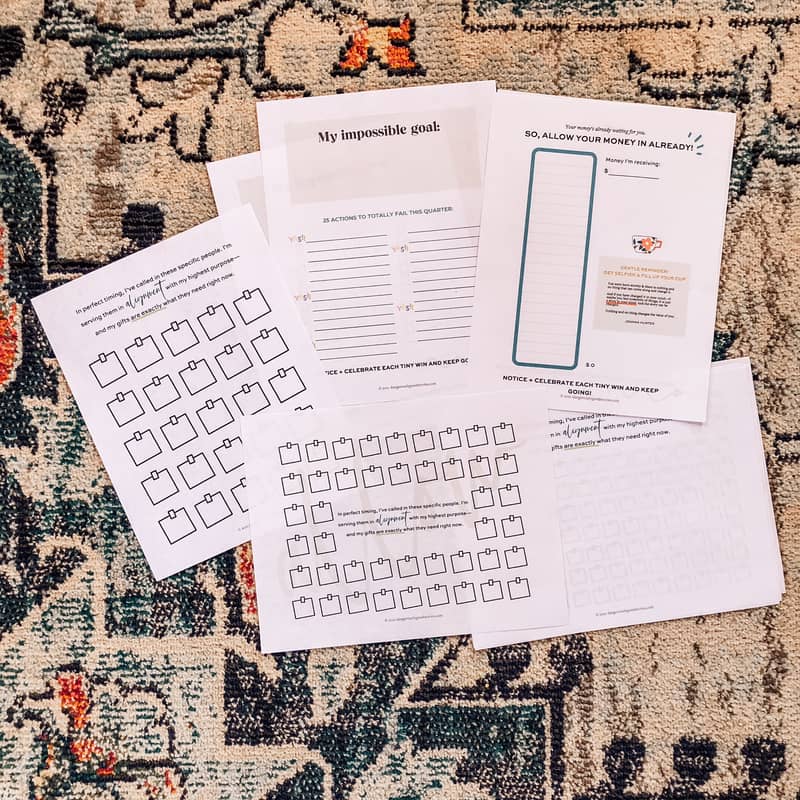 Click here to download the Sales Chart & Client / Customer Goal Sheets
Click here to download the Impossible Goal printable
🌟 The Sales Chart is Client / Customer Goal Sheets are meant to be used like coloring sheets.
There's a few variations of Customer Goal Sheets depending on how many you want to attract (from 12 all the way up to 100).
Hang these up in your office space (or in your closet, bathroom, wherever you'll see them daily) to put that energy out there.
🌟 The Impossible Goal printable is from an exercise taught inside Brooke Castillo's Self Coaching Scholars program.
I've heard it's fabulous, but I'm not in the program. A couple years ago, I listened to Amy Porterfield's Online Marketing Made Easy podcast episode #247: Why I've Agreed to Fail 100 Times in 12 Months where Amy shared Brooke's Impossible Goal exercise.
The Impossible Goal—straight from the transcript of the aforementioned podcast episode:
(Click here to read the entire transcript yourself)
"This approach is setting a goal that you believe is impossible but you're looking at the goal in a totally different way than you might have looked at any goals you've set before.
By telling myself, "This is an impossible goal," I'm automatically limiting my brain's ability to scale back to being comfortable or safe. When I say, "I set this goal for myself but it's impossible," right away my brain is going to tell me all the reasons I can't do it.
It's okay, I already know it's impossible. My brain doesn't even have to waste time. I get it. My brain is not working on overdrive trying to tell me all of the reasons why I can't do it. I'm approaching it in a different way.
You might be wondering right now why I would set a goal that I believe is impossible.
Why even bother if I think I can't even reach it?
That's the exact question I asked my coach, Corinne. I said, "Look, I don't even see the point in this and I already feel uncomfortable about it." I kind of got mad. What are we doing this for?
She said I need to show myself what I'm made of and what I'm capable of. There is power in epic failures. So the learning along the way is what is priceless.
When you go for a goal that seems huge or out of reach, here's the thing, you have to show up differently.
You have to be a different person than you are right now, the person that sets really attainable goals. You have to think differently. You have to up level in so many aspects of your life in order to go after a goal that you believe is impossible but you're still going to go after it as if you are going to get it.
It's impossible but one day it might be possible so I'm going after it. That's a very different person that's going after that goal than going after goals I've set for myself in the past that were very safe.
The way it's explained in Scholars is that we are encouraged to fail for the sake of learning how to fail and learning from the failure.
I read this and I was like, "Oh hell!" I hate this and I need it so bad. I need to learn how to fail and be okay with it. So when I read that I thought, "I'm in."
Then I read a little bit more and it said, "If you limit yourself to what you already do well your world becomes small," and then it hit me."
The episode continues on…
"What's interesting about this idea of setting an impossible goal is that you don't just set the goal but every quarter you have to write out 25 of what she calls "epic fails" that you'll commit to doing every quarter.
They are action items, 25, that you're committed to doing but you're well aware that you're likely going to fail on each and every one of them. This felt really weird to me."
"These epic fails are all of the things I'm willing to do because I want to do whatever it takes to make my goal happen. In Scholars you learn that "whatever it takes" does not mean more hours or burning yourself out or anything like that.
It just means you're willing to get uncomfortable and take actions that you normally would never take because you automatically would think, "That is not going to work," so you just don't do them.
If I'm going to fail I might as well make it worthy and that's what this is all about.
With each failure I'm learning and expanding my mind around what's capable or what I'm capable of and thinking bigger and attempting the impossible."
I hope you loved all of that as much as I do!
I listened to that episode a couple of years ago and never did anything with it… until now.
It all comes down to the stories we tell ourselves! Those tiny stories in your head matter.
My Impossible Goal for 2021 is to make $1,000,000.
I've got some tiny stories around rejection and feeling disappointment to work through. I'm getting playful with this one!
I mentioned in my email a couple days ago that I've joined two programs centered around money mindset.
Signing up for programs is definitely an action I'm comfortable with, so now I'm working to figure out my 100 epic fail actions.
(Any ideas for me?! I'm all ears on places I should try to get PR with, podcasts to get on, places to write, other things I'm totally not even thinking of.)
Another Impossible Goal of mine is to hike the entire Appalachian Trail with my kids in 2022. I feel like there's no way in hell that my kids will hike the entire trail (which will take 6 or 7 months of hiking!)… but we're goin' for it!
I'll keep you updated once a month or so on the steps I'm taking for these goals via my newsletter. 🙂
Back to you…
What goals and habits are you working on?
Comment below to tell me everything.
Why? Because did you know it's a good idea to visualize and write your goals out everyday? It's a mindset thing. So, PLEASE, use my inbox as a place to write yours out today – if for no other reason than to tell someone!
Notice on and respond boldly,
Marie
P.S. Just for fun, here's some pictures of my office to show you how I'm upleveling my office vibes.
It's the essence of my Life-Brand (sans messy desk 😜).
I can't wait to get my Impossible Goal worksheet filled out and hung up next—along with my 2021 Vision Board and a few quotes / affirmations for good measure!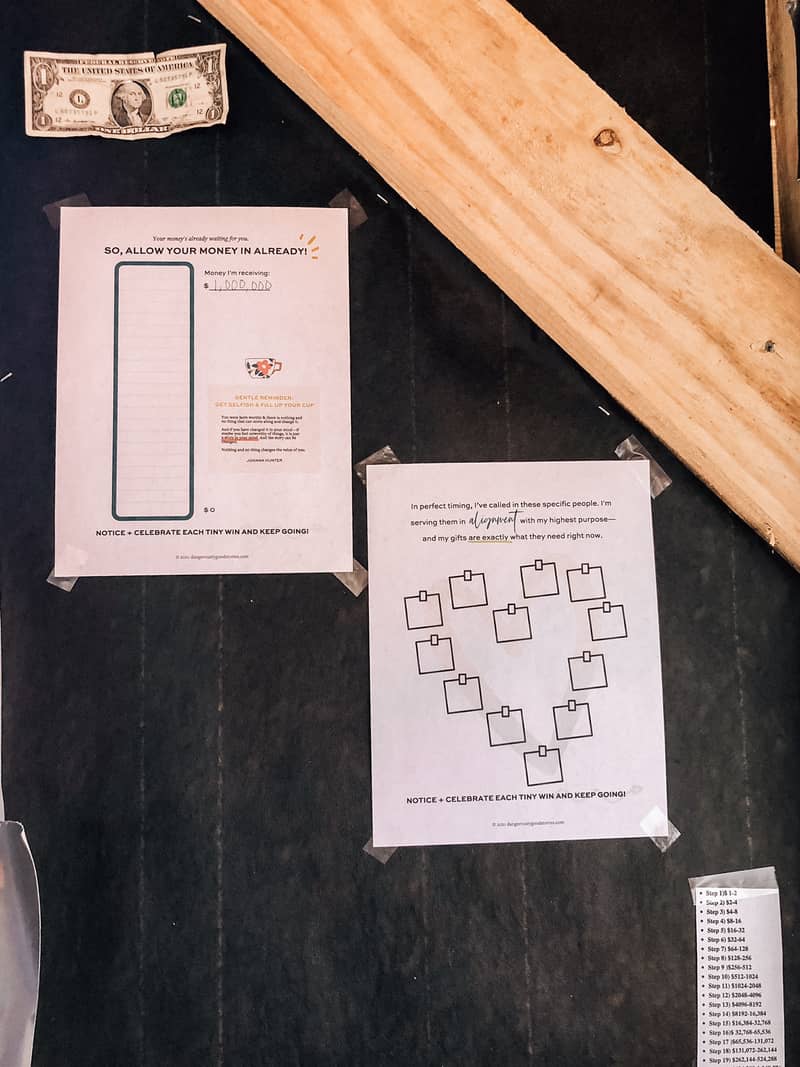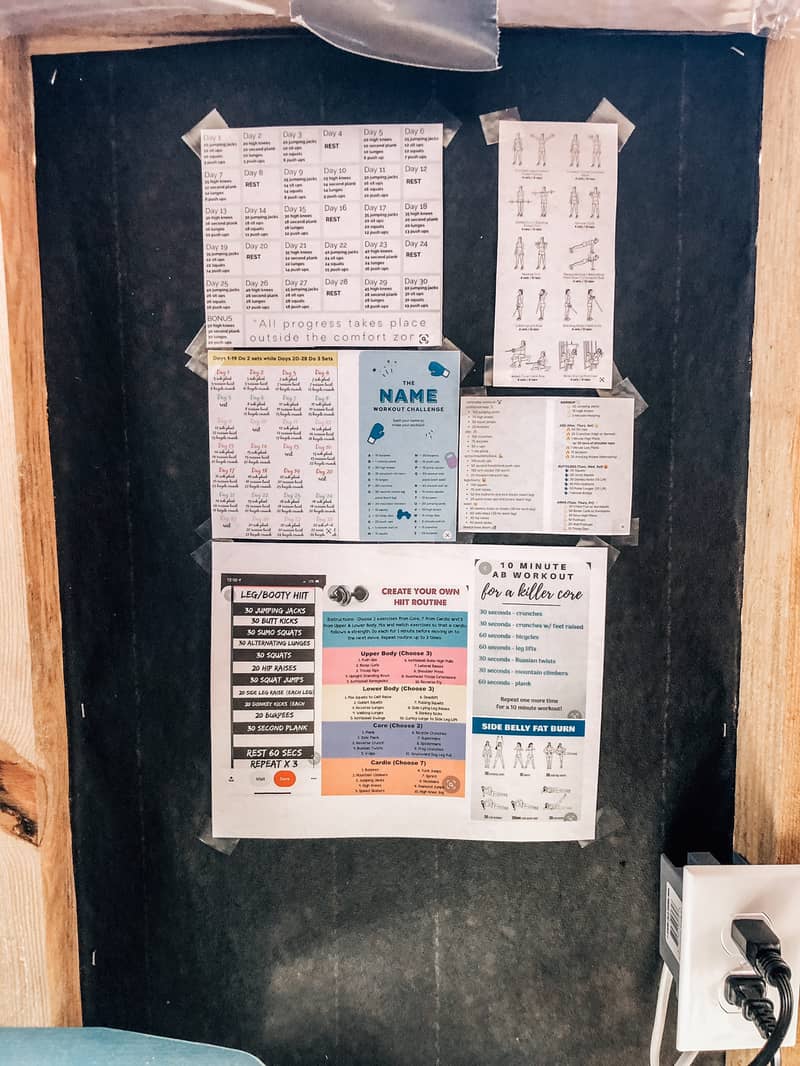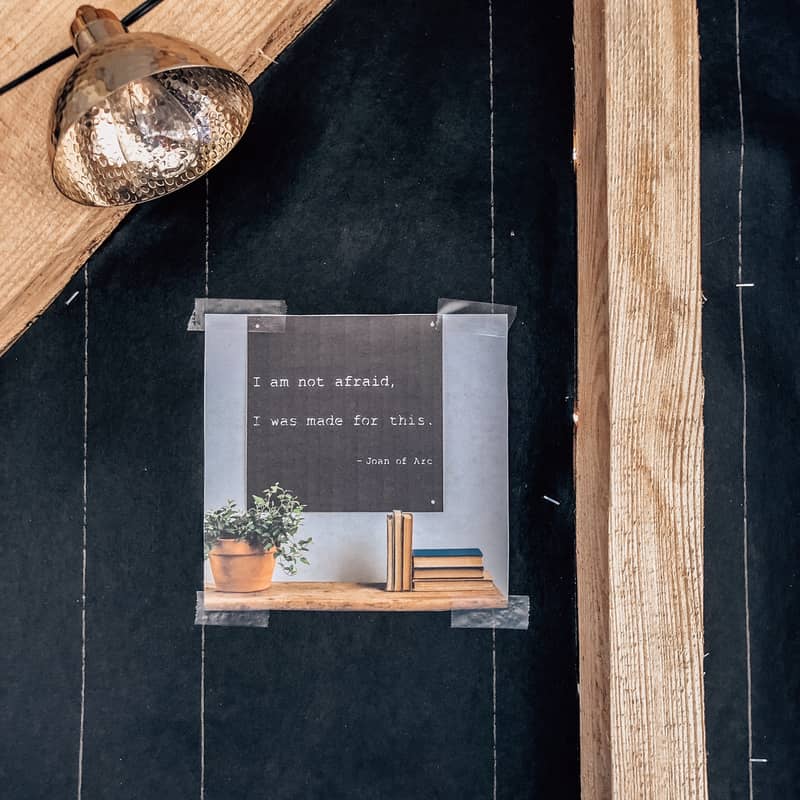 Hey Storyteller... Pick one and pass this onto a friend: