This is for you if…
… you usually enjoy mailing holiday cards. (That said, if you skipped this year, you're not alone. Several people shared with me that they just didn't have it in them to do it in 2020.)
… or this may also be for you if you're usually the Grinch who doesn't like to mail cards and feels it's totally an over-commercialized act… maybe this will speak to you 😉
A tiny story:
Whenever something goes wrong with one of my son Levi's (@thelumberjackkid) tools & his dad can't fix it… he always says, "Let's take it to Russell."

In April 2020, we got a skid steer stuck in a ravine. We don't know many people here, so I posted for help in a local FB group.

A stranger, Adam, saw my post, came over, couldn't help… so he called someone he knew: Russell.

Funny enough, he lives just around the corner.

Ever since that skid steer incident, we see Russell every couple of weeks or so. Levi & him became fast friends!

Levi especially loves to visit and stack wood for him and is in awe of Russell's giant chainsaws.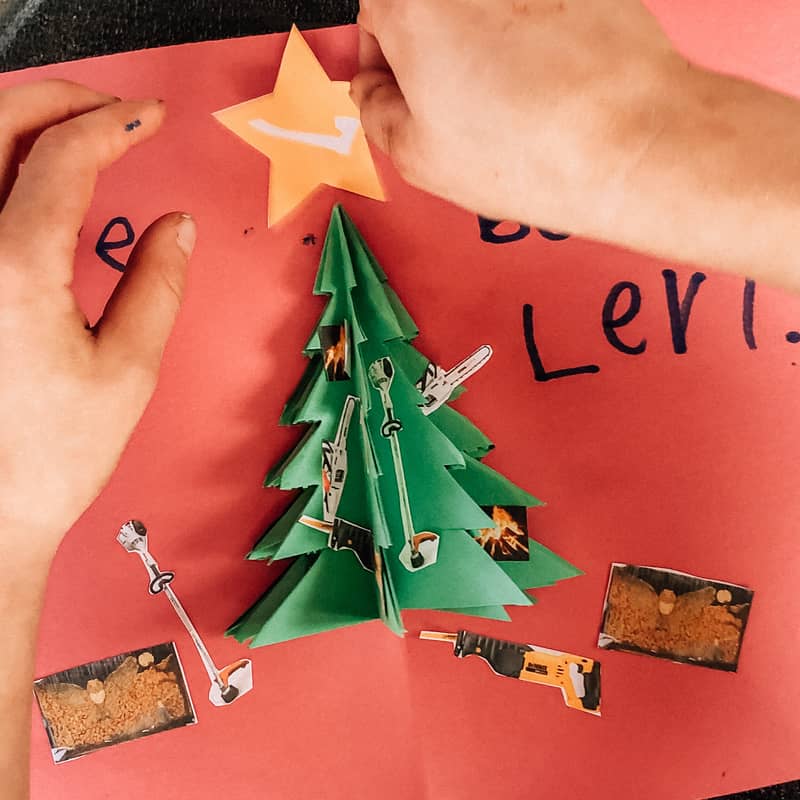 Their bond is over power tools and firewood, so what a perfect holiday card, hey?!
These are the kind of holiday cards I want to be better at giving.
They don't have to be crafty and handmade, just a little something more than a commercialized message with a quick "Love, ____."
The ones that, without even words, genuinely say: "You matter."
The beautiful thing is that a card like this isn't limited to the holiday season. In fact, I'd say they're even better when they're completely unexpected… on a random Tuesday at the bottom of February (when in the U.S., most of us are tired of the dark & gloomy winter).
There won't always be something as apparent as Levi & Russell's bond over power tools, but still the way you see the people you care about is composed of many tiny stories.
Those tiny stories are worth unearthing and repurposing 😉
Use them wisely.
Notice on and respond boldly,
Marie

P.S. This is exactly the kind of work we do inside The Tiny Story Society. Join me here in 2021 for a year of meaningfulness ✨
P.P.S. Levi's card made Russell's day…. I mean, OF COURSE, it did… but the photographic evidence my husband texted me was the icing on the cake! 🎂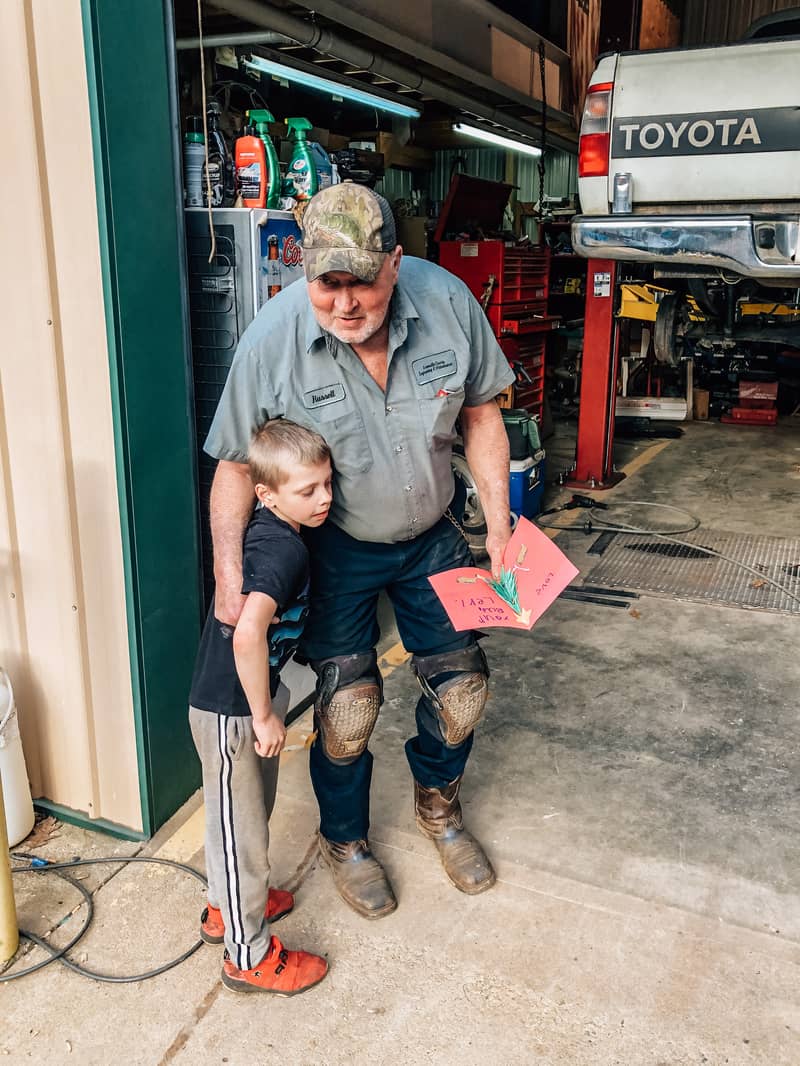 Hey Storyteller... Pick one and pass this onto a friend: